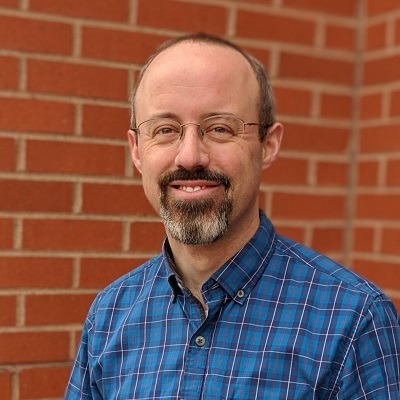 By: David Mohs
GRCM Facilities Committee co-chair
Exhibits Committee member
On a daily basis for over two years, I have and continue to provide behind-the-scenes volunteer support to the emerging Great River Children's Museum. My information technology background within a secondary education environment was a natural fit for the museum's interim networking, computing, audio-visual, and security needs.
Though the pandemic has hampered in-person activities, persistent planning for the museum's launch continues. Given that Abraham Lincoln said, "Give me six hours to chop down a tree and I will spend the first four sharpening the axe," imagine how many hours of preparation are required to convert a 25,000-square-foot, 100-room banking facility into a bustling children's museum. Upon opening its doors, Great River Children's Museum will open worlds of exploration, discovery and creativity in Downtown Saint Cloud.
In the meantime, while we at Great River Children's Museum figuratively sharpen our axe, Minnesota Children's Museum in Saint Paul has collaborated with us to bring a second small traveling exhibit to the future home of Great River Children's Museum.
On a recent winter morning, Curious George™ swung out of a freight truck and into the museum's preview space. Tugged behind him was a bit of countryside. He proceeded to set up an apartment within and is actively constructing a small city. Perhaps, if we have enough bananas, Curious George and his crew will restore our building to its original 16-foot ceiling height! Stay tuned to our Facebook page for pictures.
Like our first traveling exhibit, Storyland, this exhibit will be available for a limited time to limited audiences given pandemic conditions. We were able to welcome 40 small groups through Storyland. Our hope is to invite more than 100 small groups for Curious George.
Our museum team will be scheduling reservations with educational partners and childcare providers first because of their already established "pandemic bubbles." Then, we will invite individual families to reserve time with the exhibit.
Between guests, the space will be disinfected. Our volunteers will be working hard.
Further details will be announced on our website, via our Facebook page and through our e-newsletter. You can sign up to receive the e-newsletter here.
Rest assured, Curious George's presence in Saint Cloud will not interfere with his television stardom on tpt and other PBS Kids affiliates.