During 2021, we focused on building relationships and partnerships that will strengthen our ability to serve Central Minnesota families when our doors open. Establishing collaborative relationships with children's museums across the state was a top priority and an effective way to spread our mission beyond our region.
Thus, the Greater Minnesota Children's Museum Coalition was formed. We are joined by 7 other children's museums across Minnesota to make a difference in the lives of children and their caring adults throughout the entire state.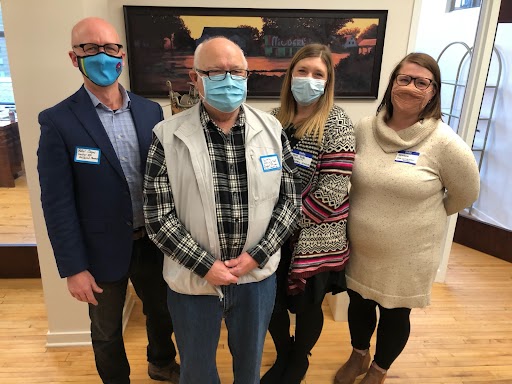 Greater Minnesota Children's Museum Coalition members will serve nearly 500,000 guests annually, capturing visitors from nearly 100% of the state's 87 counties. The coalition includes Otter Cove Children's Museum, the Children's Museum of Southern Minnesota, Duluth Children's Museum, Spark Children's Museum, and more. We aim to focus on the areas surrounding the Twin Cities that may not receive as much support.
Our goal is to raise the voice of children's museums to:
Reveal the impact children's museums have on early childhood development
Strengthen bonds between children, their caring adults, and our shared communities
Increase cross-cultural competency through early exposure to diverse ideas, perspectives, and backgrounds
Drive economic development and improve quality of life of families in the regions we serve
Bridge the gap in funding for children's museums in greater Minnesota
Drive tourism to Greater Minnesota
Collectively, the coalition has submitted a bill requesting $36M in state funds towards capital projects underway at children's museums throughout greater Minnesota. Many of the museums will use this funding for building and exhibit design, renovations and construction in order to create and expand our abilities to spark joy and enhance learning through play! A substantial economic return of 5x the investment will be experienced through direct, indirect, and induced spending and job creation.
For more information, please visit the respective organization's website. Click here to find them!