At the end of April, the Great River Children's Museum team traveled to New Orleans, Louisiana for the 2023 Association of Children's Museums InterActivity Conference. Executive Director Cassie Miles, Program and Outreach Manager Kylie Conover, and Board and Committee Member Vincent Mies represented the museum and participated in three days of conversations, panels, and information sessions. And, of course, there was time for play throughout as well! The Louisiana Children's Museum in New Orleans hosted 700+ ACM InterActivity attendees in their new space which sits on over 8 acres of park land.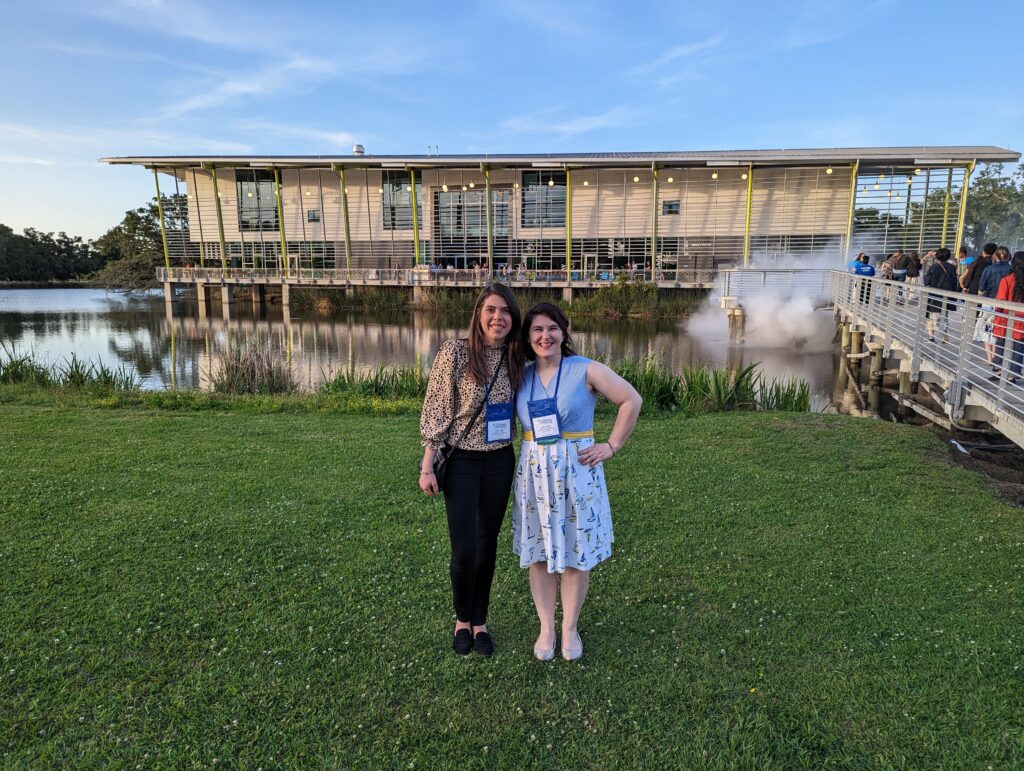 InterActivity attendees come from children's museums that span the globe, from South Korea and Singapore, to the island of Curaçoa.
For this and many other reasons, attending the ACM InterActivity Conference is a great way to make connections to other children's museum professionals, access resources to support programming and operations, and to discuss opportunities for the advancement of our shared mission. These connections are extremely valuable to our team now and in the future when we are open to the public.
Program & Outreach Manager, Kylie was able to give some insight on building meaningful connections with communities as a presenter this year at ACM alongside Beth Housewert from Golisano Children's Museum.
The focus of the session that Kylie took part in was on community engagement during the emerging stages of a museum's life. Kylie and Beth posed 4 different questions to consider before starting a program to a room of emerging museum professionals. Kylie spoke specifically about our Play Explore and Learn Labs, Camp Beyond, work alongside Yes Network, and our fantastic Pop-Up Museum Experiences in partnership with Great River Regional Library. In each case we are able to take what we're learning from communities throughout Central Minnesota and incorporate feedback into future program plans. The work that we are doing now will set us up for success when we open our doors. Listening to the needs of our community is the best metric for our program planning.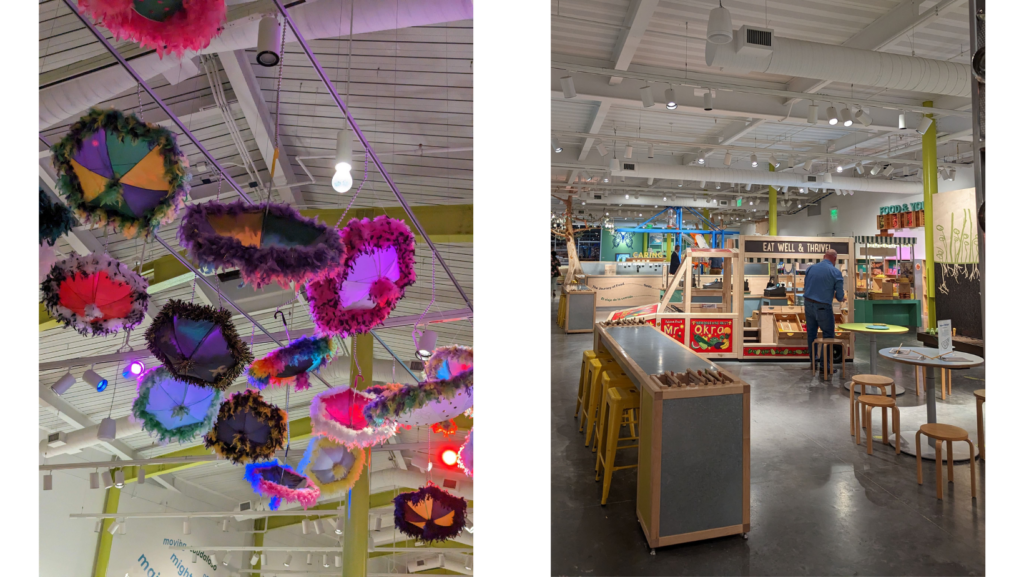 Executive Director, Cassie Miles, participated in leadership roundtable discussions and sessions focused on guiding the vision forward, building a network of invested community members, and supporting children and families through the world's ever evolving technological changes. Panel sessions provoked thoughtful discussions about integrating expertise from other sectors, connecting with community leaders, financial forecasting, and leveraging the voices of children's museums in support of lifelong playful learning. No matter the topic, access to play and the power of play to empower children's creativity and curiosity is at the core of what we do.
In the words of Dr. Calvin Mackie, keynote speaker at the opening day of the event, "The highest form of wealth does not come from making money, it comes from making a difference" and there may be no better way to summarize how we feel after meeting an incredible group of people at InterActivity 2023.