Museum construction can begin!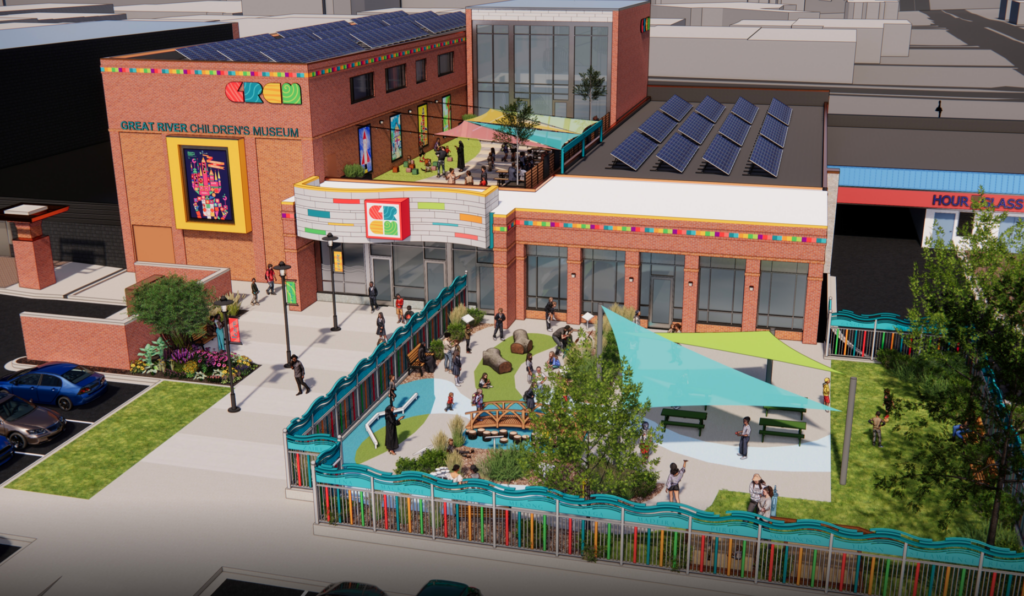 On May 22, 2023, the Minnesota State Legislature voted to approve an all cash bonding bill which includes a $7mm award to Great River Children's Museum for the construction phase of the project. The funding will allow the museum to begin construction and set a target grand opening date of late-2024.
"We couldn't be more excited and grateful for this additional funding. We've been working hard to raise the funds we need to build an incredible children's museum. Even amidst rising costs and inflation, local families and organizations have stepped up to make their support known, pledging significant dollars to keep this project moving forward," said Cassie Miles, GRCM executive director. "The cash award from the State of Minnesota, combined with private donations, will allow us to get our doors open and serve the families of Central Minnesota."
Great River Children's Museum has been raising funds privately to develop a place where every child and their caring adults can create, explore, discover, and be inspired together in play. The museum will reside in downtown St. Cloud, and serve all of Central Minnesota. The organization has been working with three exhibit companies to finalize core museum exhibits; local architect GLT Architects; and local contractor BCI Construction, so the museum could be shovel ready now that the funding is in place.
"We are grateful to our local Representative Dan Wolgamott for authoring the funding request in the House, to Representative Bernie Perryman for her support of our House bill, and to Senator Aric Putnam for leading the charge in the Senate," Miles said. "The generosity of our local community, in conjunction with state bond funds, allow us to work on getting the museum built. We will concentrate our fundraising efforts going forward on increasing accessibility to the museum, enriching our play-filled experiences through programming, and the long-term stability of the organization."