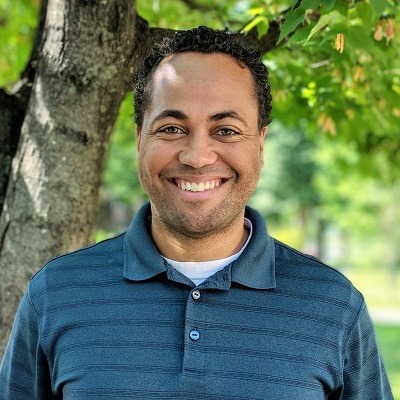 By: Dr. Vincent Miles
GRCM Board Member and Exhibits Committee chair
2020 was a busy year for the Great River Children's Museum Exhibits Committee, and 2021 is kicking off with an even higher level of energy as we start to see our vision come to life.
What is an Exhibits Committee?
GRCM's Exhibits Committee is tasked with taking initial exhibit ideas and concepts of the Board, further conceptualizing them, and readying the concepts to present to exhibit design professionals. Essentially, we're carrying the baton from the museum master plan vision forward to the best-suited exhibit designers to execute that vision.
The Committee includes Board members and community members with various backgrounds, including early childhood education, mental health, business, higher-education, arts programming, and law (to name a few). Additional community voices include those specifically who have children currently within the target demographic age of the museum.
What has the Exhibits Committee accomplished so far?
After a lengthy process, we closed out 2020 selecting a collaborative joint-bid of three exhibit design-build companies — Split Rock Studios (St. Paul, MN), Haizlip Studio (Memphis, TN), and KidZibits (St. Paul, MN).
Here's how we got there.
In January 2020, we focused on developing the 5 major permanent exhibits identified in the museum master plan. These exhibits include: 1) Great Big River, 2) Climber To The Clouds, 3) Big Woods Workshop, 4) Bridges To The World, and 5) Great Explorations.
Small workgroups of 4 or 5 members each were formed around each of these exhibits with the goal to discuss, further the concepts, and prepare reports in a consistent format presentable to future consultants and contractors.
Simultaneously, our committee identified 5 children's museums and other similar organizations to visit and gain insight on exhibit experiences; however, the COVID-19 pandemic interfered with our plans as stay-at-home orders and social distancing became a priority. As a result, we were only able to visit 2 locations: the Mille Lacs Indian Museum and the Children's Museum of Eau Claire. These targeted visits answered many questions we had about the exhibit development process.
As we settled into the new normal that the pandemic brought, we shifted interactions online and continued to hold committee and small group meetings regularly.
When our new executive director was hired in July 2020, our committee brought her up to speed on exhibit visions and insights captured.
The next step was to create a Request for Qualifications (RFQ) that could be posted online and sent out to known firms that specialize in museum exhibit development. This comprehensive RFQ document was sent to 19 firms (many of which connected to our professional organization, the Association of Children's Museums), posted on an online database, and posted publicly on our website. The RFQ closed October 23, 2020 and ultimately yielded 12 proposals submitted by many high-quality, capable, and nationally recognized exhibit design firms, including three from Minnesota.
We developed a rubric to evaluate and score the prospective design firms. Then, members of our Exhibits Committee, Board, and Facilities Committee embarked on the monumental task of reading through all of the proposals (some 50 pages each) and scoring them. Scores were compiled and analyzed to determine the best fit for the needs of our museum.
After follow-up interviews and reference checks, we formally made our recommendation to the Board to move forward hiring the collaborative team. Contracts were drafted, reviewed by attorneys, approved by the Board in January 2021, and the contract was signed.
What are the next steps to bring exhibits to life?
Now the fun really starts to take-off. We will use the first half of 2021 to catapult our vision into a workable plan.
The design firms are set to hold a kick-off event with us in February. This will lead to initial sketches of what our exhibit designs will be. We then move into the schematic phase as they nail down how these exhibits will fit our space and our needs.
Concurrently with this process, our Exhibits Committee will shift some of our focus to additional exhibit planning needs of our museum. Most notably, we will further concept our outdoor play space, explore further STEM and technology offerings of our museum, and begin discussion on smaller minor exhibits to round out our entire exhibit experience for museum visitors.
With the continued support of our community, additional exhibit sponsorships, and ongoing volunteer engagement, we anticipate sharing these one-of-a-kind exhibit details within the year.
These images showcase other collaborative museum design builds from the firms selected to bring Great River Children's Museum exhibits to life.