By Mike Helgeson, Co-Chair Facilities Committee and Cassie Miles, Executive Director
Details make all the difference…
Over the last several years, Great River Children's Museum has gone from an idea to nearly fully designed and prepped for construction. At over 31,000 sq ft, thousands of decisions have to be made before this museum can open and be exactly the kind of joy-filled, high quality, playful experience that Central Minnesota deserves.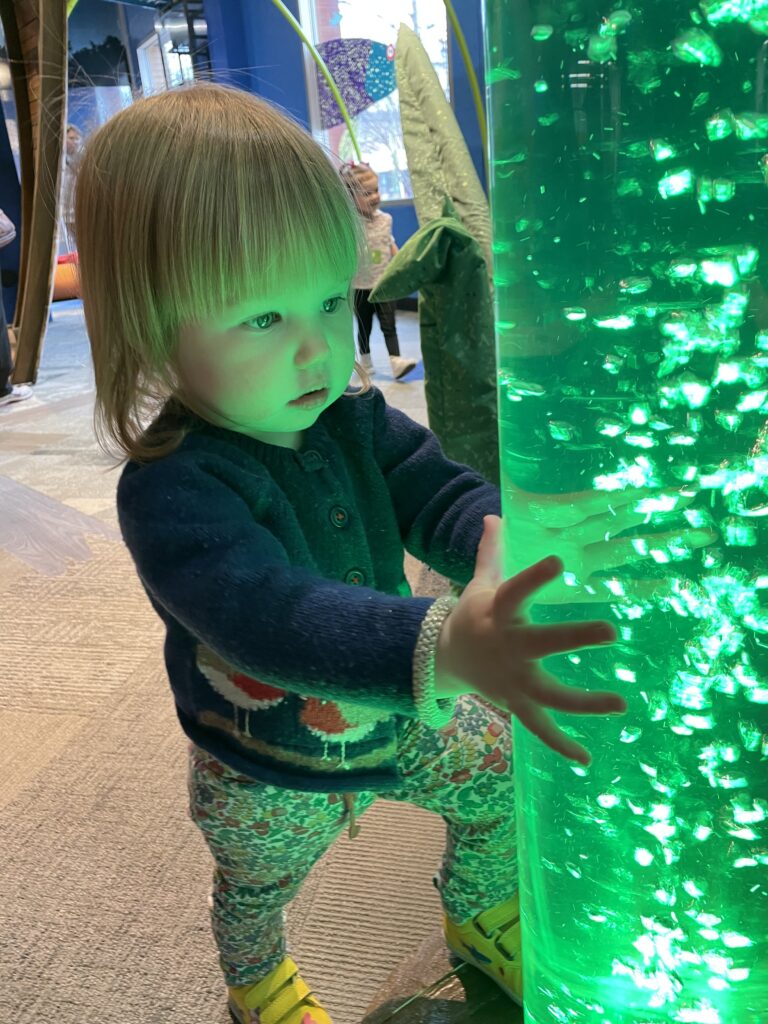 In subtle or not so subtle ways, details like font selection and sink height can impact every visitor's experience differently. While we fundraise, we're making sure that each aspect of the museum that guests and staff might encounter is well thought out. Just ask Mike Helgeson, Co-Chair of Great River Children's Museum's Facilities Committee. Over the last two years, Mike and others have been paying attention to elements that may go unnoticed by some – in recent outings to the Minnesota Children's Museum in St. Paul, Mike and is wife Karel get to see how furniture and fixtures outside of the exhibit spaces make a meaningful difference in the way their granddaughter is able to enjoy her visit.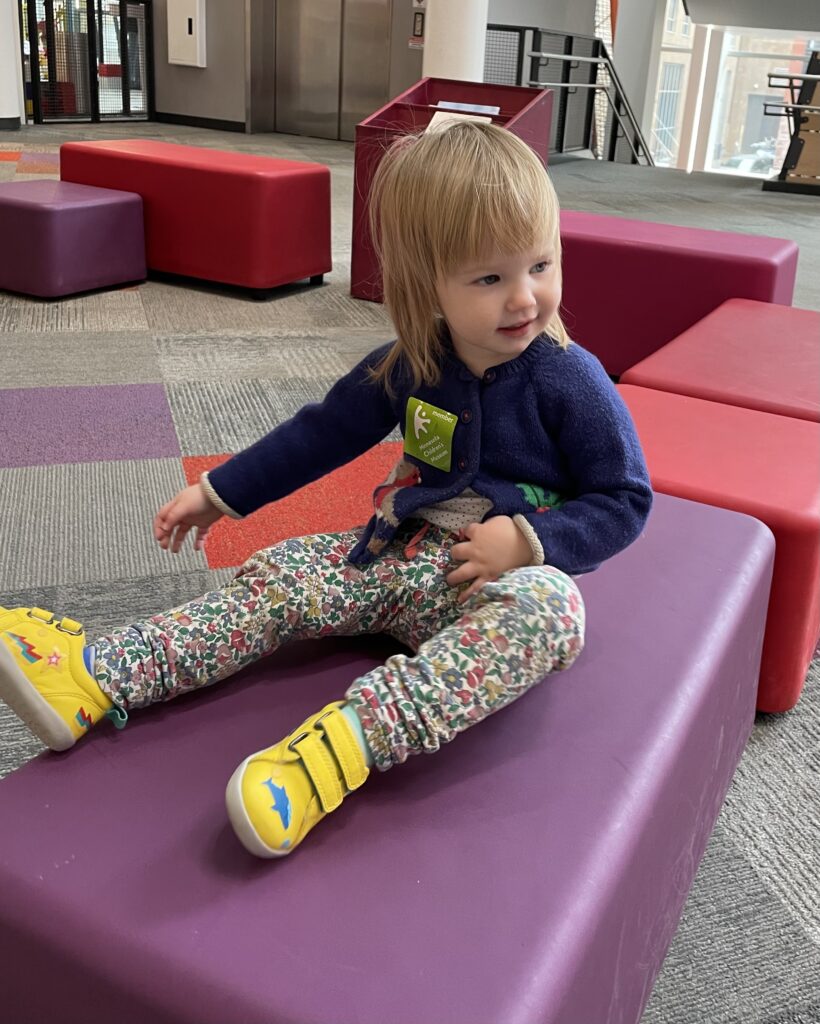 "Karel and I have enjoyed time with our 2-1/2 year old granddaughter, Greta, at the Minnesota Children's Museum. During her first visit she was hesitant and mostly liked watching other children play. On later visits, she would dash off to the areas she liked and would become totally absorbed doing those activities as she became more confident."
"I have observed how important the design of the space is to the child's experience," said Mike, "For instance, having a lower railing on the stairways makes it safer and easier to use. Also, having colored cushions [on general seating] to play on makes the space fun and inviting."
And Mike should know that simply 'making something work' is not the goal. He's watched the building that was once home to his family's chicken hatchery take on a myriad of different functions over the years. The Temporary Gallery will serve a similar purpose. Proudly sponsored by Mike's father, Don Helgeson and his partner Sue Shepard, our Temporary Gallery will host traveling exhibits from other museums, showcase local art, and more.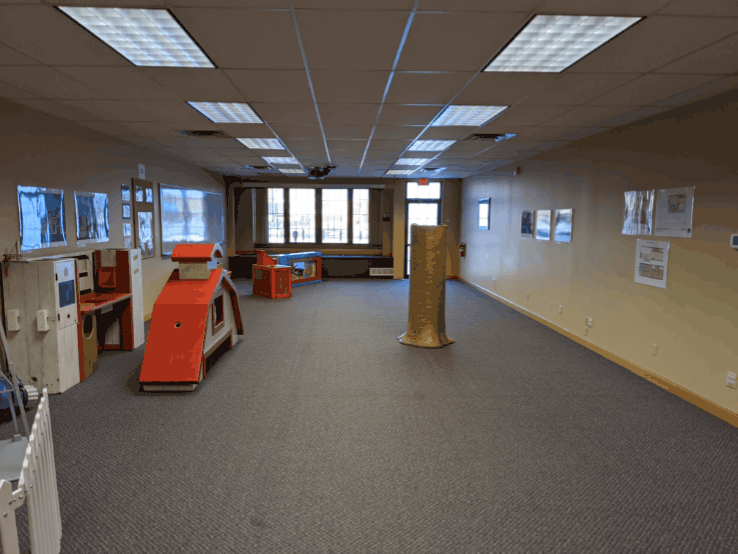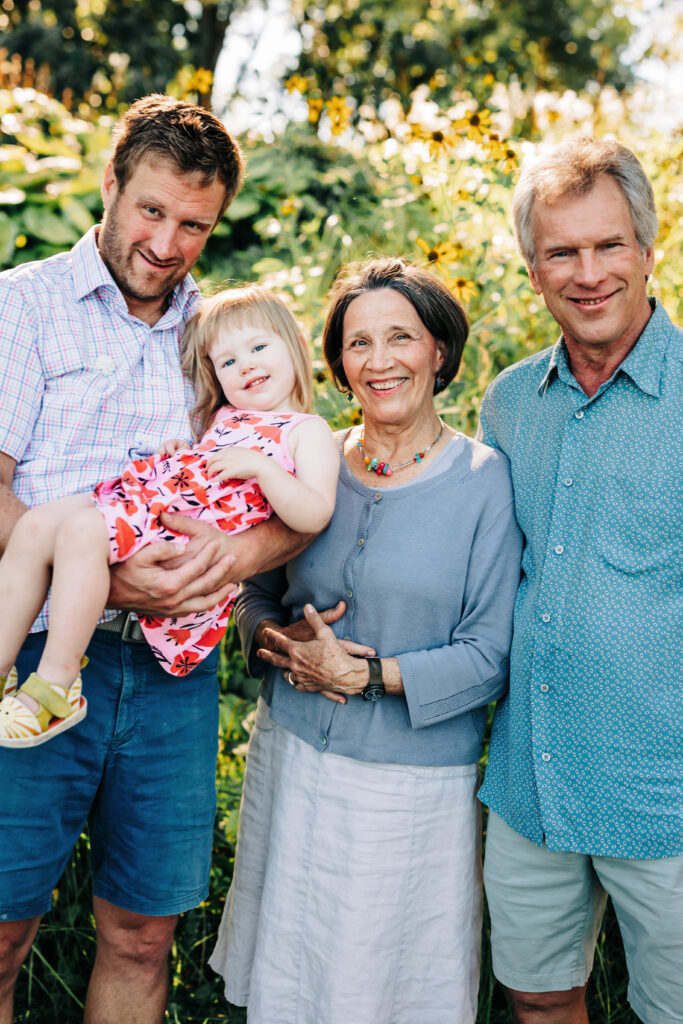 "I am excited with the progress Great River Children's Museum has made. In the future I look forward to the same when the museum is open and we can bring our granddaughter to enjoy the space."
Mike Helgeson, Co-Chair Facilities Committee