Join us by contacting your legislators today and encouraging support of children's museums and the families they serve.
By Peter Olson, Cassandra Miles, and Clara Wicklund with input from the members of the Greater Minnesota Children's Museum coalition
For some of us, the giddy excitement of a school field trip to the museum is a treasured memory. We remember what it was like to walk underneath towering dinosaur skeletons, to discover what electrical currents look like, to build teetering contraptions with our hands, and to climb through mazes of tunnels and ladders. We were able to carry forward the feelings of wondrous, magic inner-child awe because of the opportunities we were provided as children. Without a doubt, learning through multi- sensory played filled experiences is long lasting, impactful, and should be afforded for every child. That is where children's museums come in.
Children's museums across Minnesota exist because the power of play is invaluable when it comes to early childhood learning and brain development. Children's museums understand that play, like a workout for the brain, builds and strengthens the brain's prefrontal cortex, the part of the brain that acts as the problem solver, creator, social-emotional behavior moderator, and plan-maker. The evidence continues to grow that play is the best way for children to learn and flourish, which is why every region of Minnesota has its own children's museum or is working to establish one right now.
Children's museums are an essential part of Minnesota's educational and economic ecosystems. Minnesota is home to twelve (12) children's museums, ranging in size and scope, ten (10) of which are spread throughout greater Minnesota.
Children's museums are some of the only spaces where children and families in greater Minnesota have access to quality, informal learning through play. The benefits of these museums are huge. Not only do they provide essential learning spaces, cross-cultural connections, and communities for our youngest learners, they also bring great economic value to each region through job creation and tourism.
According to the Arts and Economic Prosperity 5 Report, Museums and other nonprofit cultural organizations have a return of more than $5 in tax revenue for every $1 they receive in funding from all levels of government. This translates to over 726,000 American jobs and an annual generation of $50 billion in the U.S. economy, based on AAM's Museums as Economic Engines National Report.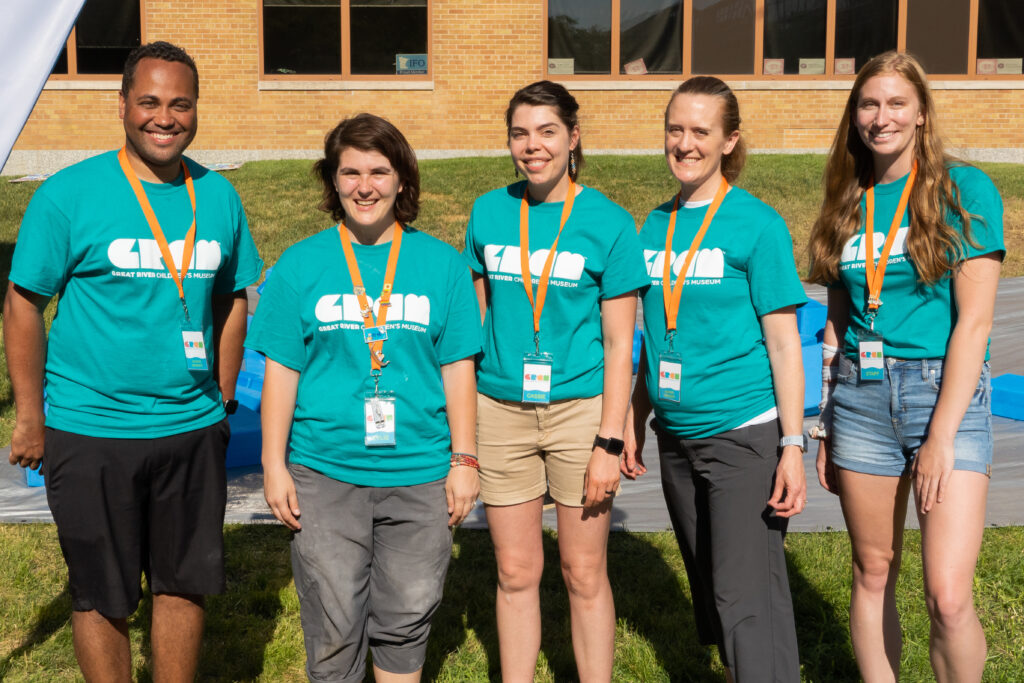 In St. Cloud, Great River Children's Museum has been in the works since 2012 when a group of educators, parents, and community advocates recognized the need for a children's museum in Central Minnesota.
Liberty Bank MN donated a 25,000 sq ft space in late 2018 and an Executive Director was hired in mid-2020 with Legacy funding from the Minnesota Arts and Cultural Heritage Fund. A team of dedicated volunteers has conducted feedback sessions, engaged an architect, exhibit designers, and construction manager, and has engaged nearly 10,000 children and their caring adults in programs, camps, Play Explore, and Learn Labs and pop-up exhibit experiences over the last three years. The museum has partnered with ECFE, YES Network, Great River Regional Library, Boys and Girls Clubs, arts groups, childcare centers and schools throughout the region, all while working to raise the funds necessary to bring this community asset to life.
Beyond the benefits of play, the museum will have a meaningful economic impact. According to Explore Minnesota, the average museum visitor from out of town will spend $38 beyond the cost of admission at nearby establishments. With an anticipated annual visitation of over 125,000, Great River Children's Museum will bring monies into the region, create direct and indirect job opportunities, and improve the quality of life for the many families who currently, or will in the future, call St. Cloud home.
Even as critical community assets, children's museums across greater Minnesota face deep inequities and funding barriers each year. Some children's museums receive automatic funding, while others have to reapply every time funding is reappropriated. Without a streamlined and equitable funding process, some of our children's museums are required to expend precious resources on grant applications and lobbying while they should be focused on the needs of their evolving communities, building new spaces to meet increasing demand, completing needed repairs on aging facilities, and creating new exhibits to motivate learning.
That is why 10 children's museums across the state have come together to create awareness of the important work of children's museums and their statewide impact, in addition to advocating for fair and equitable state funding across all Minnesota's children's museums.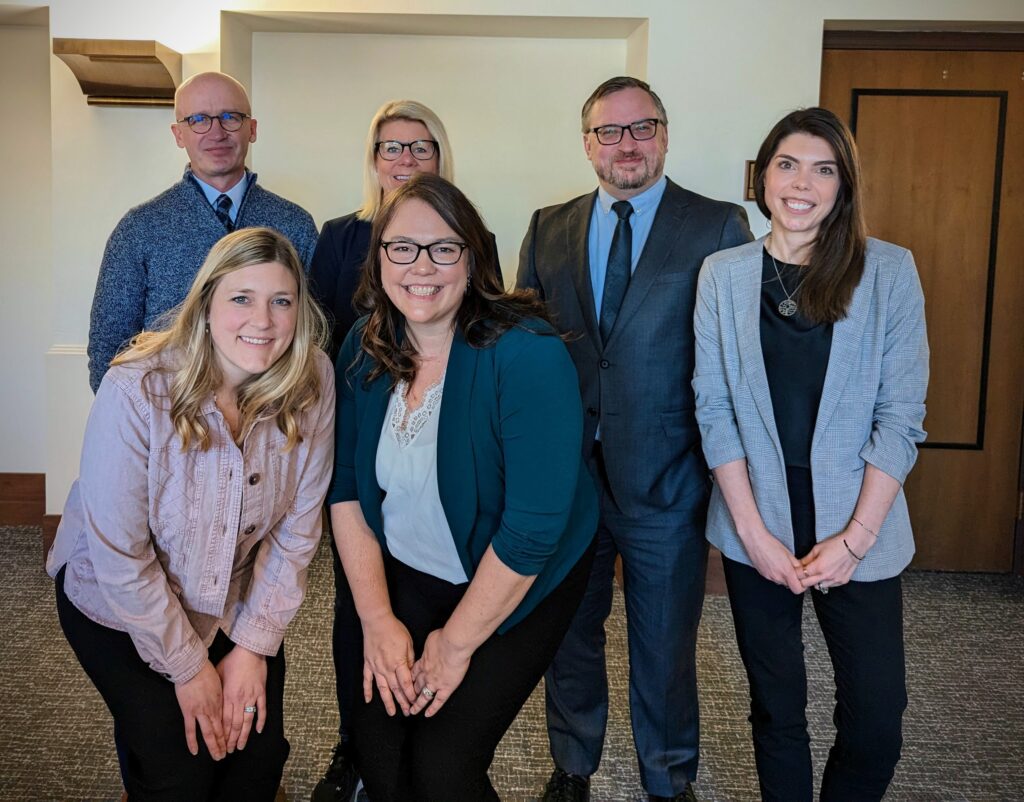 With a collective voice, the Greater Minnesota Children's Museum coalition plays an important role in encouraging the Legislature and governor to remember Greater Minnesota children's museums, and the families they serve, when directing the state's surplus. With state support, Greater Minnesota children's museums will serve more than 700,000 guests annually, welcoming visitors from all of Minnesota's 87 counties, and many states and countries.
To ensure children's museum funding equitably benefits children across the state, the Greater Minnesota Children's Museum coalition has proposed the following for the 2023 legislative session:
Capital investments — One-time investment of $31 million of budget surplus money in 10 children's museums across the state.
Department of Education — Extend already existing $50,000 base funding to all children's museums across the state, currently only reaching select children's museums.
Legacy Fund — Provide equitable funding with $150,000 equally directed to each children's museum to ensure Art, Culture, and Heritage funds benefit Minnesota children more fairly.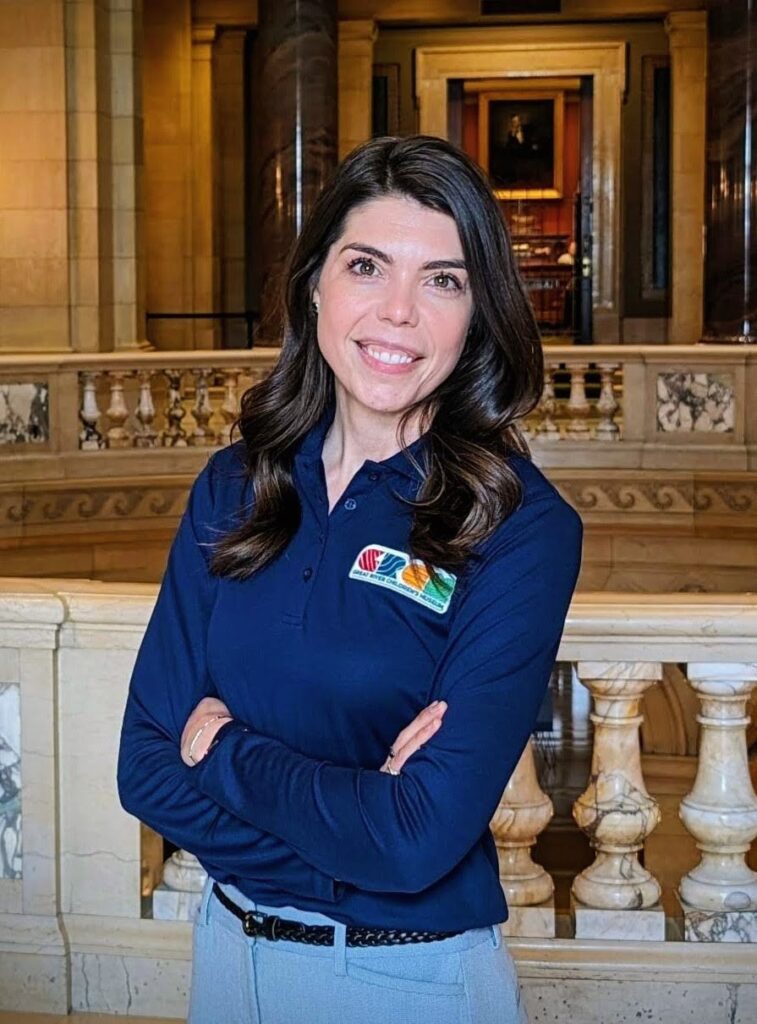 No matter where you live in Minnesota, play is powerful. Play is how we relate to the world and to each other and, as humans, we are wired to learn most naturally through playful exploration.
Children's museums support foundational development, human connection, and increase cross cultural competency and social awareness, in a unique and profound way — by helping children make sense of the world and think critically through interactive, hands-on, multi-sensory learning experiences. At children's museums, the next generation learns how to get along, work together, and how to solve problems cooperatively. Equitably funding Minnesota's children's museums is a direct investment in our shared future and prosperity.
Please join us in reaching out to all of our Minnesota Legislators and encouraging them to act now by voting in support of funding for all of Greater Minnesota's Children's Museums.
Members of the Greater Minnesota Children's Museum Coalition are WonderTrek Children's Museum in Baxter-Brainerd, The Works Museum in Bloomington, The Children's Discovery Center in Breckenridge, Duluth Children's Museum, Otter Cove Children's Museum in Fergus Falls, Judy Garland & Children's Discovery Museum in Grand Rapids, Wheel and Cog Children's Museum in Hutchinson, Children's Museum of Southern Minnesota in Mankato, Great River Children's Museum in St. Cloud and The Village in Willmar.