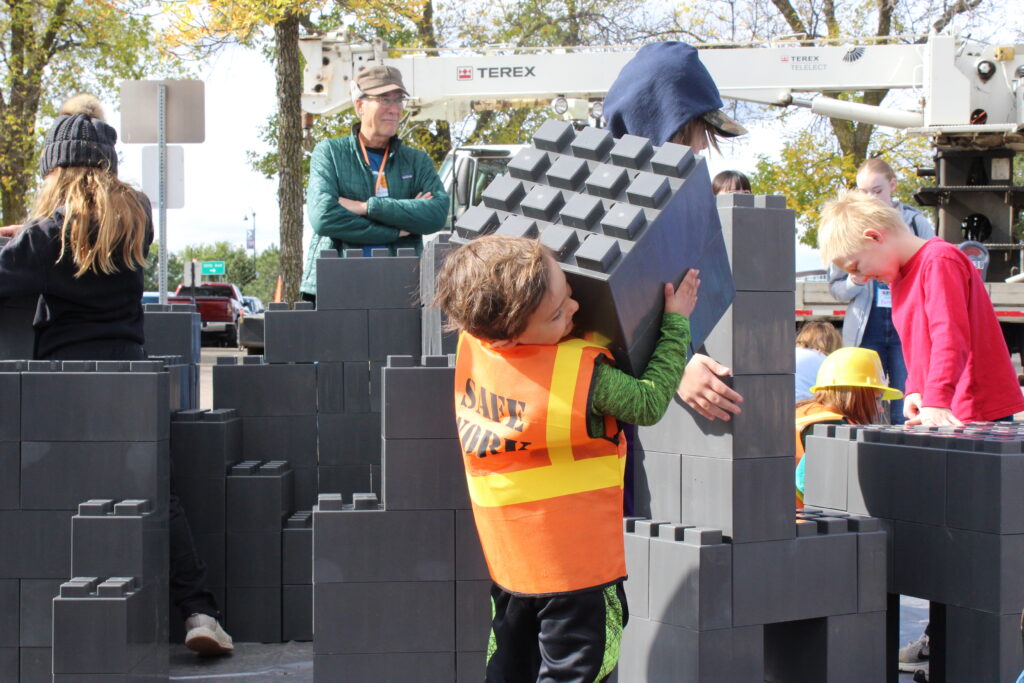 On Saturday, October 7th over 1,000 people from all over Central Minnesota came together to celebrate a historic milestone for Great River Children's Museum, breaking ground. This spectacular turnout shows the enthusiasm Central Minnesota has for GRCM and a space our community can enjoy for generations to come.
But what does building community look like? At Great River Children's Museum, access and inclusion are at our core. We want to provide a space for children and families of all backgrounds with opportunities to play, follow their curiosity, and discover their potential.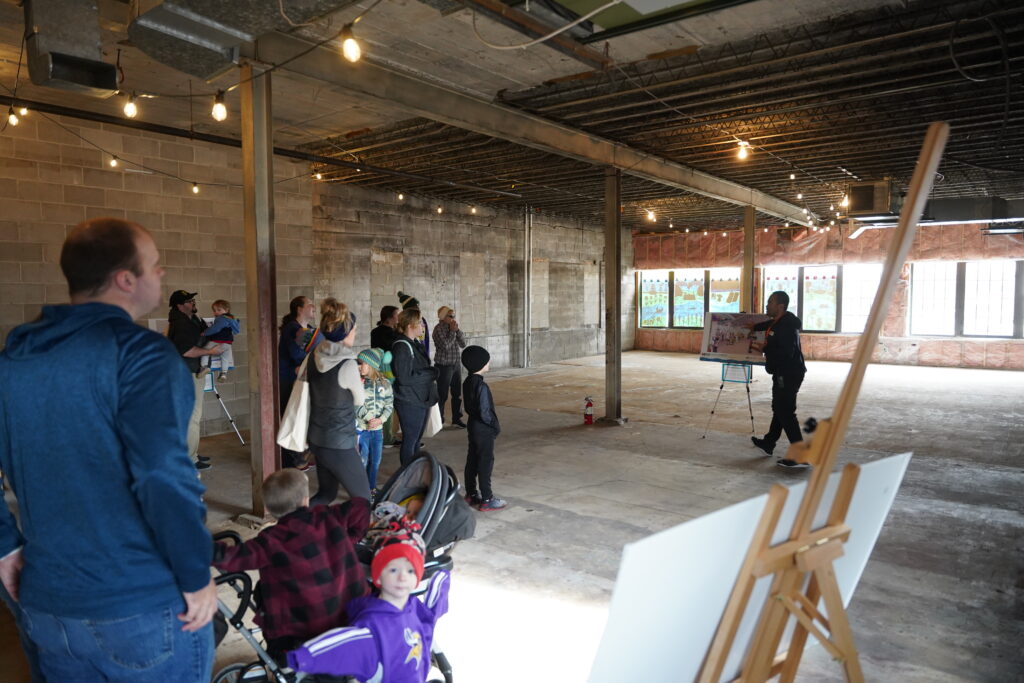 At our Building Block(s) Party, 300+ children and their caring adults toured our future museum space. The future museum will be over 31,000 sq ft and will be home to eight exhibit areas, program spaces, teaching kitchen, community room, rooftop deck, and more!
Children and families also explored a host of construction themed activities like Touch-a-Construction Truck, building their own children's museum with Marshmallow Engineering, exploring physics with our Cement Station (oobleck!), and other activities full of digging, building, and most importantly, playing!
What does it take to build a community event like this? It took 64 volunteers over 177 hours to help us build this event from the ground up.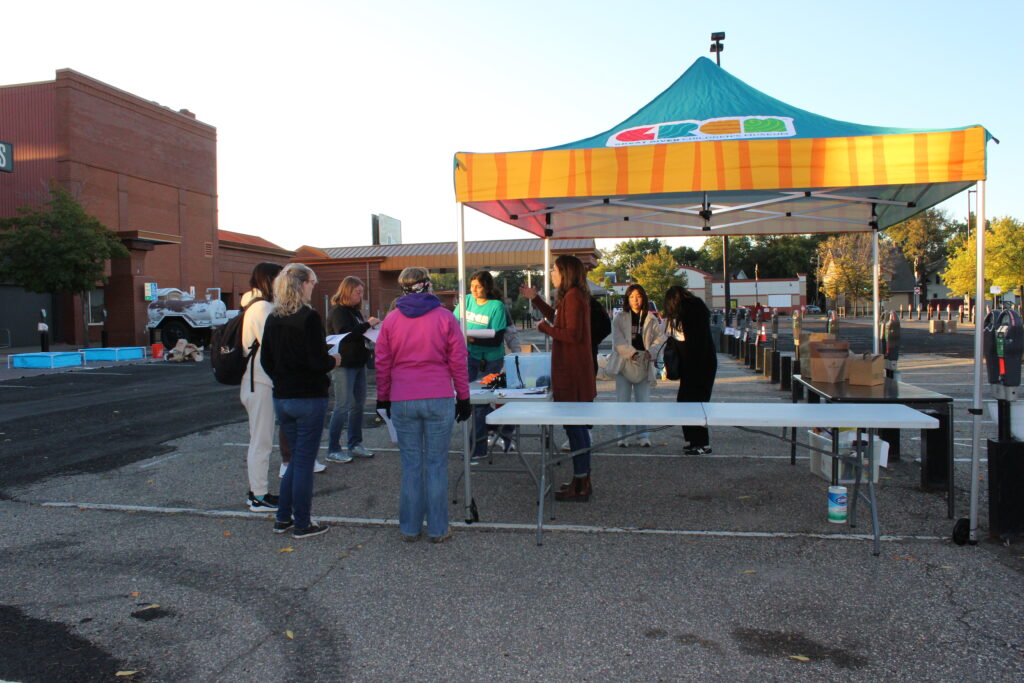 It also took…
300 pounds of cornstarch to make 147 gallons of oobleck.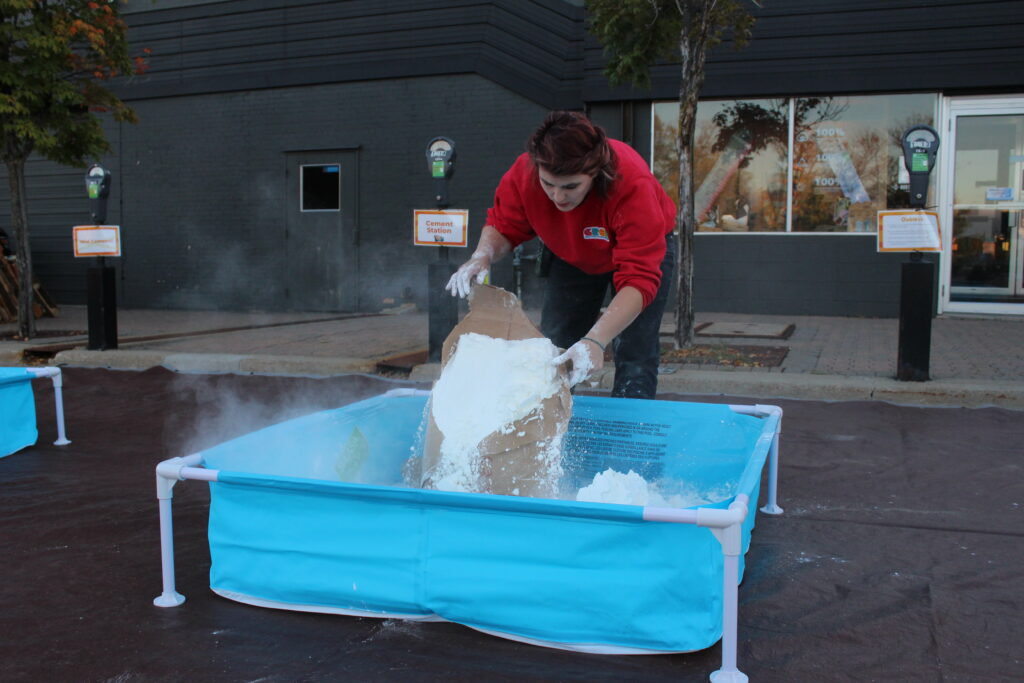 2,000 pounds of sand for our Digging Station.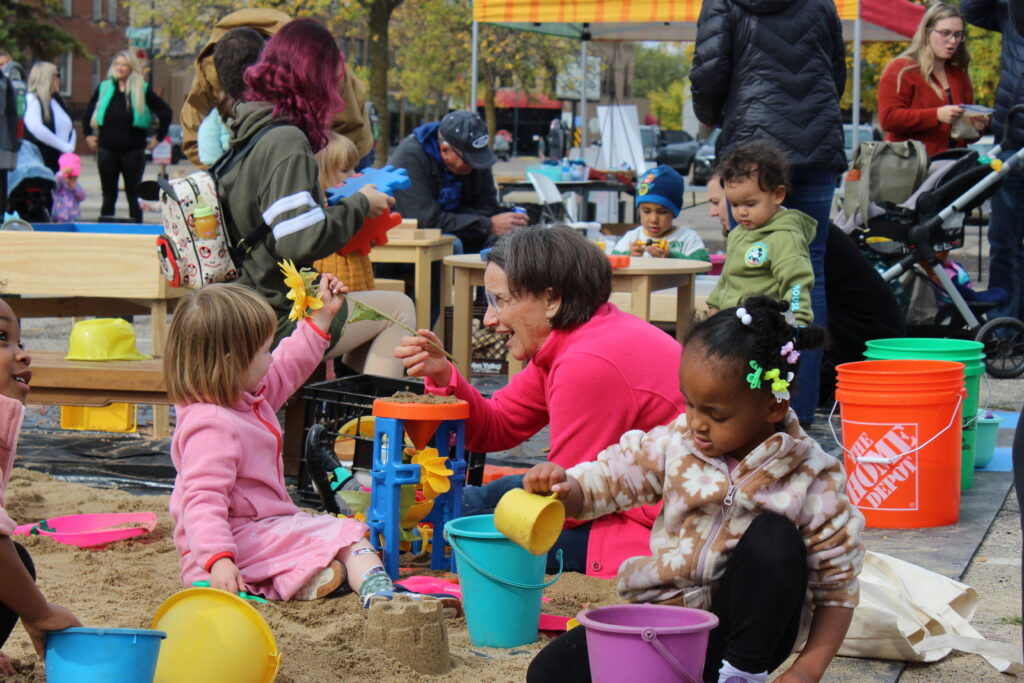 20 cases of marshmallows for Marshmallow Engineering.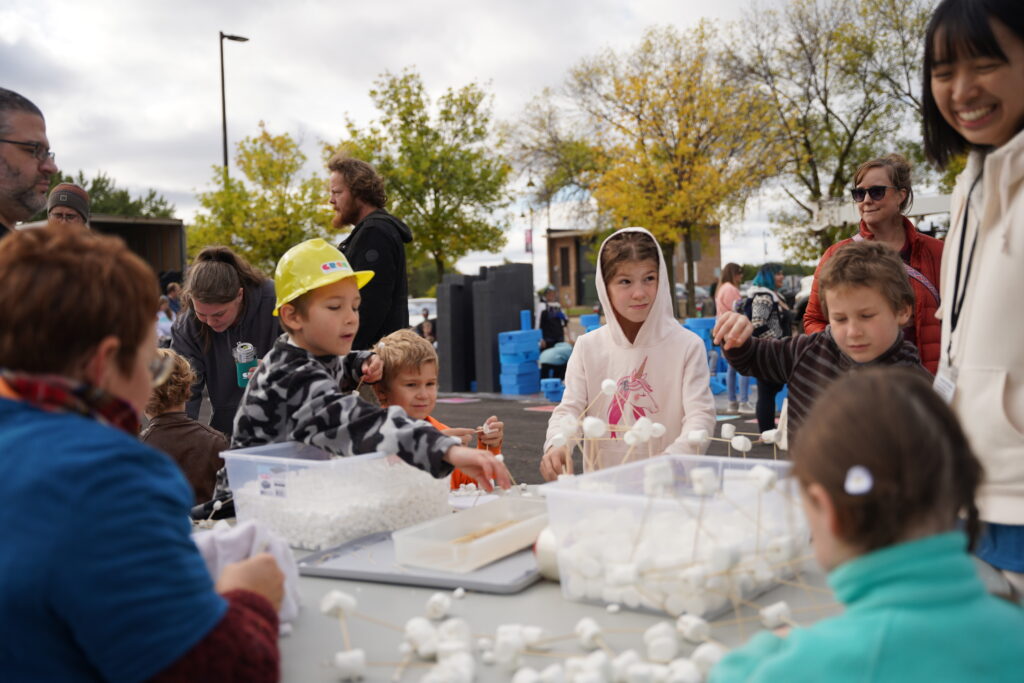 300 water balloons for our Wrecking Ball Balloon station where kids got the opportunity to "knock down" the museum walls, making for a true groundbreaking!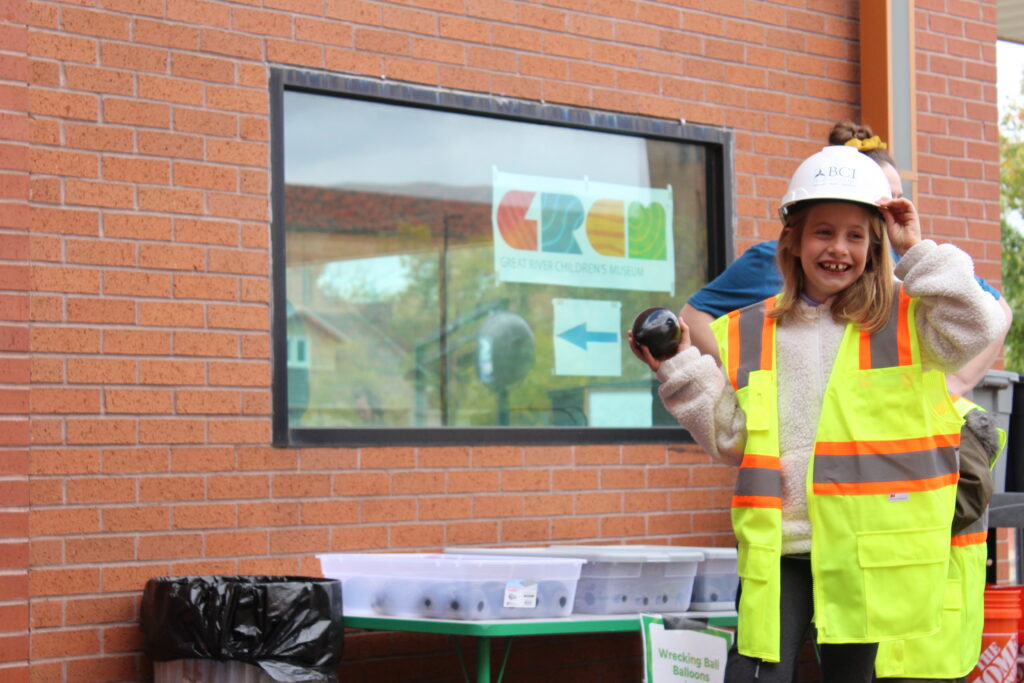 Over 40 gallons of ice cream at our Make-your-Own Dirt Cake Station.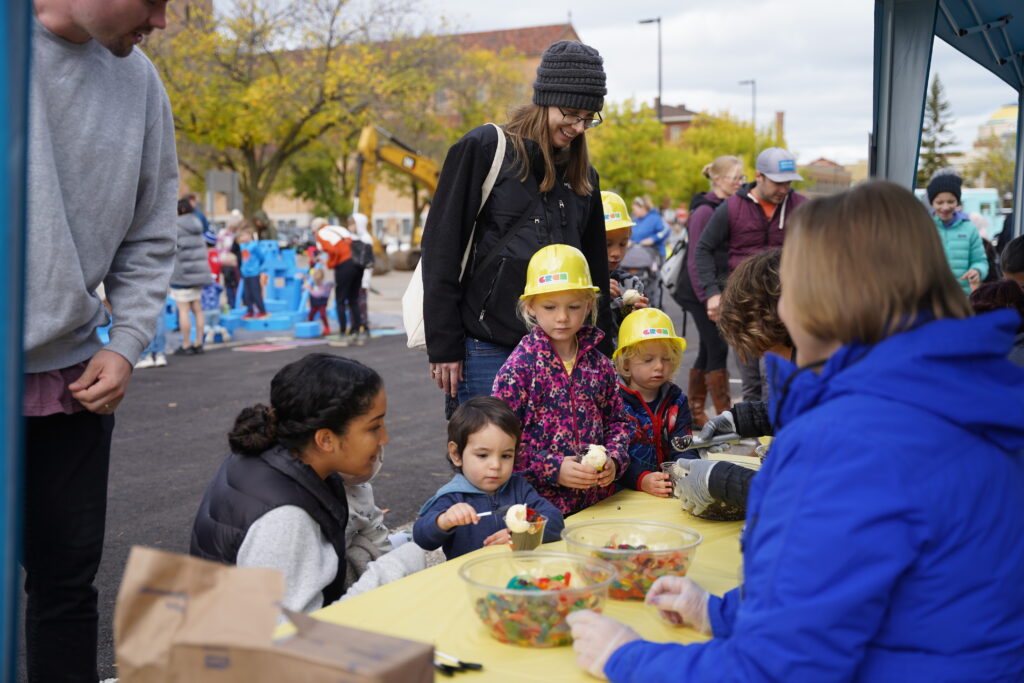 240 kids construction hats.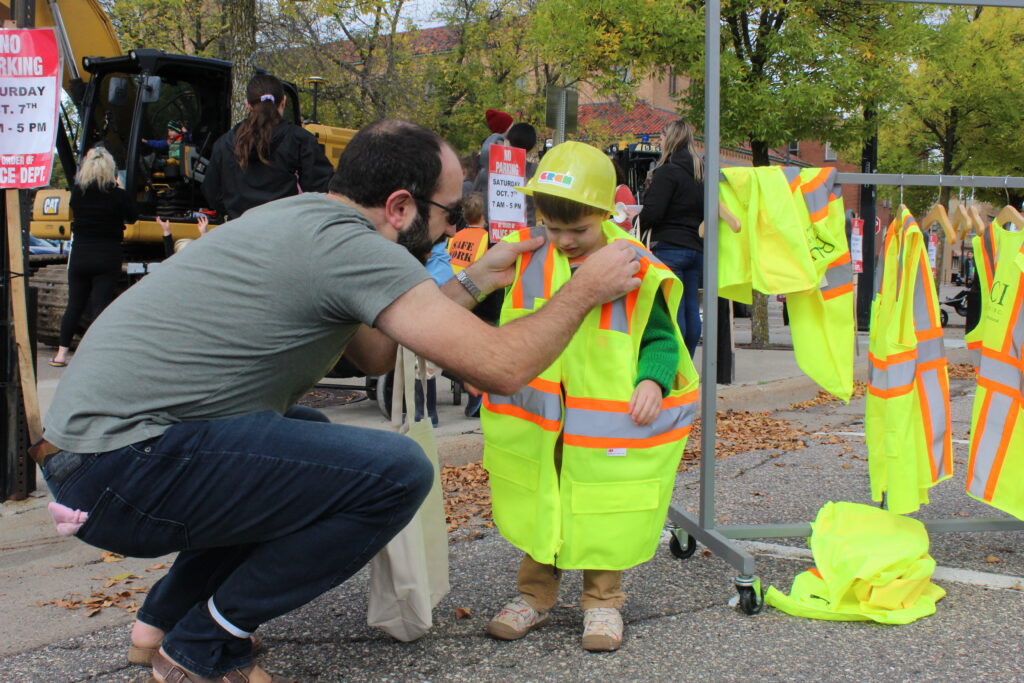 And endless smiles!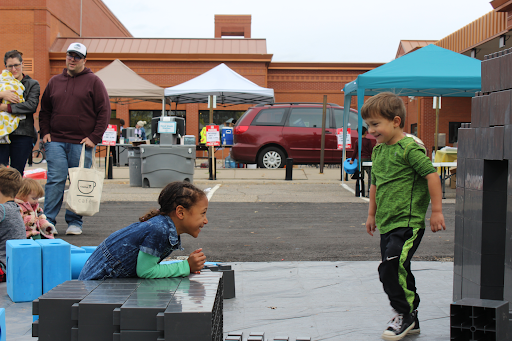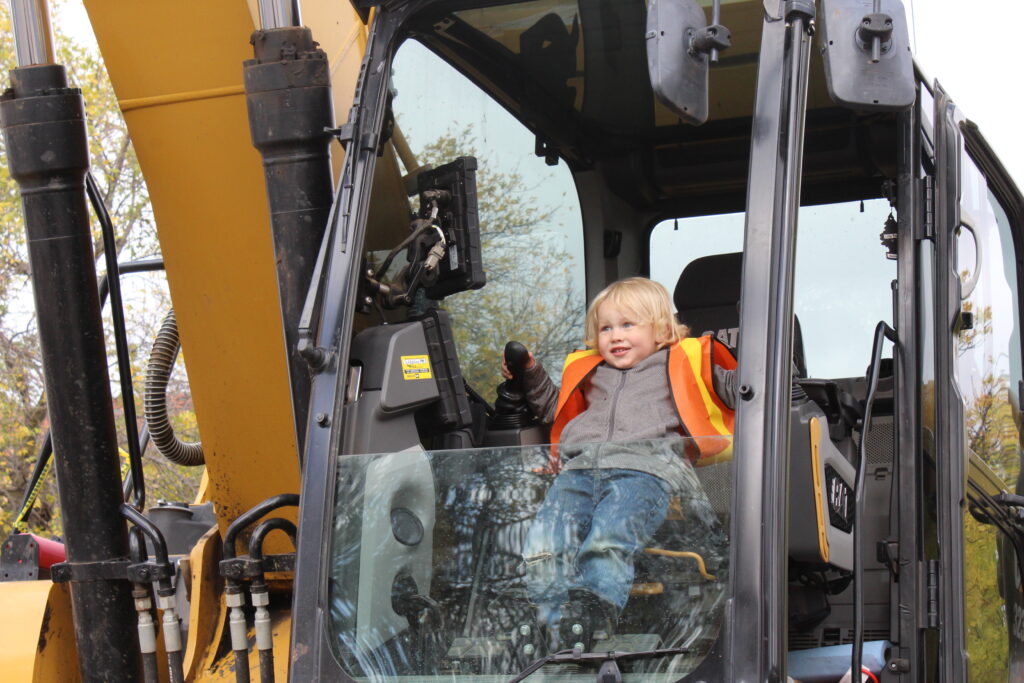 We are truly grateful for all of our volunteers and sponsors who came together to make our Building Block(s) Party possible, we couldn't have asked for a better turn out. We are thrilled to embark on this exciting journey toward our grand opening date of late 2024!
As we mark the start of construction we reflect how Great River Children's Museum will be more than a building. Our dynamic, interactive environments and experiences are a gateway to the world and its people for children and families of all backgrounds and will include:
Curriculum complementary field trips rooted in play and exploration.
Outreach activities to bring museum programming to parks, festivals, schools, and other community venues.
Spaces to bring people together for co-learning, group gatherings, birthdays, corporate outings, and more!
We need your support to make this happen. You can help us Chart the Course by supporting program development and providing funding for interactive loose parts to supplement all the fun! Donate today at: https://campaign.greatrivercm.org/